A research project based at Aberystwyth University is offering free online training to front-line practitioners across the United Kingdom dealing with cases of domestic abuse among older people during the current coronavirus lockdown.
Based at the Centre for Age, Gender and Social Justice in the Department of Law & Criminology, the Dewis Choice project has been delivering face-to-face training on domestic violence and abuse in later life to almost 6,000 practitioners from the statutory and the third sector for the past five years.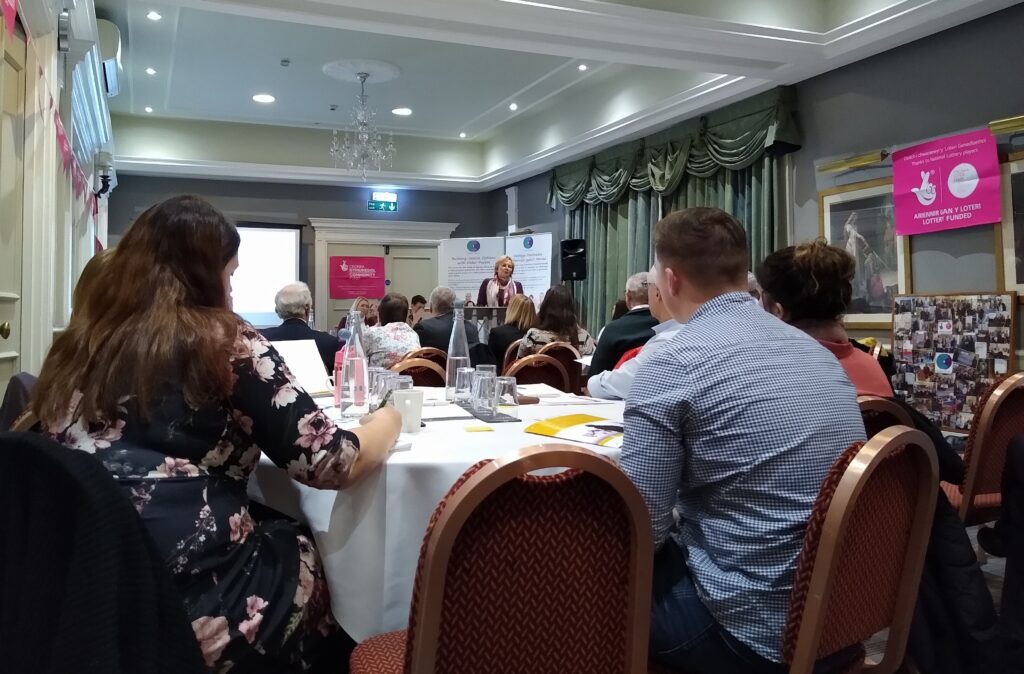 Article: https://www.aber.ac.uk/en/news/archive/2020/04/title-231121-en.html
Demand for the training has increased in recent weeks following widespread concern that the regulations on staying at home and self-isolating could lead to an increase in cases of domestic abuse, particularly amongst older adults and vulnerable groups.
The training package is now being delivered online to a range of services offering support to older people, including domestic abuse specialists, safeguarding teams and criminal justice agents across the UK.
Sarah Wydall, who leads the Dewis Choice project at Aberystwyth University, said: "The coronavirus outbreak presents considerable challenges to the health and wellbeing of the nation as a whole. However, for older people experiencing abuse by intimate partners or adult family members, the current lockdown can significantly increase the risk of harm. By offering this online training and copies of our practitioner guidance, we will be able to equip frontline staff with the resources to provide the best possible response."
The online course focuses on safety planning advice and guidance for professionals using helplines, including the appropriate use of language given that abusers may be in close proximity to the caller.
It also covers support for older victim-survivors facing additional anxiety during lockdown and how to look after their mental health as well as their physical well-being.
Elize Freeman, the Service & Training Development Lead for the Dewis Choice project, said: "We made the decision to begin remote working early due to the high percentage of our client group who are aged 70 years and over or who have underlying health conditions. We have already seen a significant increase in referrals, particularly from social care professionals working with older people.
"We have also seen a rise in the number of practitioners contacting us for advice, particularly for guidance around safety planning in these new circumstances. We know from our experience that isolation can increase the severity of abuse and we have seen situations escalating at a time when services are stretched. On a positive note we are seeing organisations working very closely together to pool resources and knowledge and provide a coordinated community response and we have seen fast and proactive responses from police'.
The online training, and recently published practitioner guidance, is informed by the longitudinal research findings taken from the help-seeking experiences of older men and women aged 60 years and over.
Dewis Choice – Transforming the Response to Domestic Abuse in Later Life' is funded by the UK Portfolio fund and Comic Relief, and is the first dedicated service to older people experiencing domestic abuse, harm and neglect.
For further details about the training and for copies of the guidance, please contact Elize Freeman, Service Development Lead at elf21@aber.ac.uk
For general information on the research, please contact Rebecca Zerk reb15@aber.ac.uk Research Project Manager at the Centre for Age, Gender and Social Justice.