A ground-breaking Welsh initiative, which supports older people who suffer domestic abuse and is set to be extended across the UK will present the debut of it's next phase at The Angel Hotel Cardiff on Wednesday 19th February.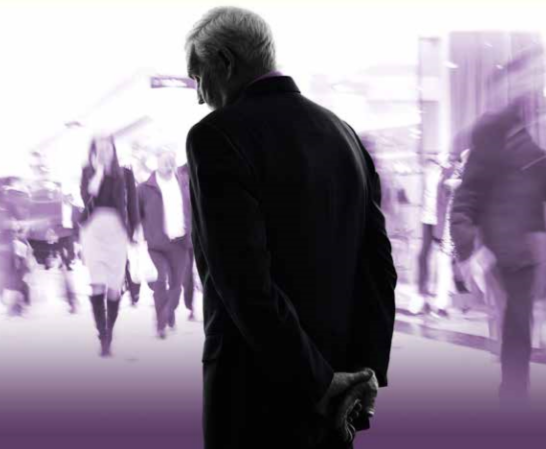 The Dewis Choice project based at the Department of Law and Criminology at Aberystwyth University (2015-2019) involved co-produced research funded by the National Lottery Community Fund.
Hosted by the Centre for Age, Gender and Social Justice, Dewis Choice continues to offer a holistic package of support and advice for people aged 60 and over in Wales who are experiencing abuse by intimate partners or other family members.
Now Sarah Wydall, Principal Investigator on Dewis Choice, has been awarded £335,000 by UK Portfolio to fund 'Accelerating Ideas – Transforming the Response to Domestic Abuse'.
This new project will explore the potential for developing new pilots that integrate justice and wellbeing approaches across the UK.
It will also draw on research undertaken by Dewis Choice over the past four years as it aims to transform the response to domestic abuse for older people.
With the funding provided by the UK Portfolio 'Accelerating Ideas' programme, the Aberystwyth based team will visit Northern Ireland, Scotland and England to share their longitudinal research findings on older people and domestic abuse with a range of stakeholders.
Sarah Wydall said: "The Dewis Choice initiative has produced a grassroots intervention that has been designed by the community specifically to support older victim-survivors of abuse make informed choices about justice, civil, criminal and restorative and to ensure they are not treated differently on account of age, gender, sexuality or disability. The research is also the first of its kind to conduct a prospective longitudinal study examining decision-making in the context of domestic abuse in later life.
"We are delighted to have been awarded new funding to share our learning on new areas in this field such as the co-existence of domestic abuse and dementia, LGBTQ and domestic abuse and the justice response to older people when seeking help. It will be interesting to see if there is scope to work with partners to develop interventions in the other areas, especially given the different legislative and policy frameworks in these countries. It is important that should there be any potential opportunities that arise, the models that are designed involve older victim-survivors and local communities and compliments existing services in each individual area."
"The launch is a great opportunity for us to share our findings to date; plans for the future; to release our newly published Practitioners Guidance and premiere our short LGB film with those who have shared our journey so far and who we look forward to working with in this new and exciting phase."
The Practitioner guidance has been developed based on the longitudinal research findings from the Dewis Choice Initiative. The guidance addresses significant gaps in knowledge, service provision and research about people who experience domestic violence and abuse in later life.
The short film was co-produced with older LGB victim-survivors of domestic abuse, highlighting their lived experiences. A further film will be released later this year, offering advice to professionals on how to identify and respond to disclosures of domestic abuse when the victim-survivor is an older LGBTQ+ person.

To date, the Dewis Choice research findings have helped raise awareness of domestic abuse in later life with over 5,000 people nationally and internationally including academics, the public, practitioners and policy-makers.
In all 376 volunteers worked on Dewis Choice. Many will continue to contribute to the new project and raise awareness of domestic abuse in later life.
In August 2019 Sarah Wydall was also awarded £70,000 Comic Relief grant for a twelve month study into the co-existence of domestic abuse and dementia in older people.
The findings of this research will inform the UK-wide initiative and future developments in policy and practice, as well as highlight gaps in legislation.
Dewis Choice was established in 2015 by Professor Alan Clarke, Sarah Wydall and Professor John Williams, with funding from the National Lottery Community Fund.
It was the first dedicated service in the UK to have been designed and implemented by older people, key practitioners and policymakers to integrate justice, civil, criminal and restorative options with wellbeing support.