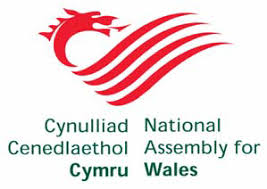 A response was received from the Deputy Minister and the Chief Whip on the 3rd December 2019 and a response sent back which led to the petition being discussed again in the Senedd on the 21st January 2020.
To view the petition being discussed follow this link, the discussion begins at 1:02:42
https://senedd.tv/Meeting/Archive/d7c560f8-671d-4dd4-aaec-4a06c8845e10?autostart=True#
It was agreed by the committee the best way forward would be to facilitate meetings between the petitioners and Welsh Government directly, which will hopefully result in the objectives of the petition being met directly and more effectively.

The topic of difficulties with funding was raised and specifically for outreach services, which was mentioned may largely be required for older survivors of domestic abuse. The benefit of providing training to professionals was questioned, as if there are not enough professionals available to deliver the services the training becomes void. The need to be fully satisfied services are funded to provide outreach services was considered, as if they are not this would imply a discrimination in the system against older people who are more likely to be home owners.
It was agreed the committee would be loathed to close the petition at present as it is an important awareness raising topic which they would like to explore further. Members of the committee were shocked by figures such as no one over the age of 57 had been included in data until 2017. They agreed to ask what it is they as a committee can do to help raise awareness and to keep a watch brief on the petition and check back in a period of time to make sure actions have taken place.
It was further publicly acknowledged by the committee that very rarely are older people seen on posters, which tend to be very stereotypical and not inclusive.
We look forward to the future positive progression of the petition, thank you to all our older victim-survivors who have made this possible.
Click the button below for information on the progress of our victim survivors petition